My Daily Journal from England - Day 2
---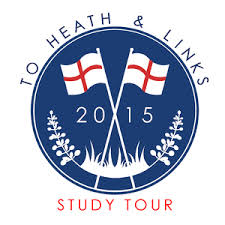 Wow. Sunningdale proved to be heathlands golf at its finest. The weather today was something on the line of a complete washing machine cycle. Sun, then wind, then driving rain… then sun, and repeat again. We played Sunningdale, the New Course… which is hardly such, but nonetheless the newer of the two courses, designed by Harry Colt. One would be hard pressed to find a better arrangement of holes, green complexes and strong par fours anywhere. The place is simply masterful and the holes are immensely strategic… many angled tee shots… a quality that I forever preach. And the setting is more beautiful that I imagined it would be, heather still in bloom.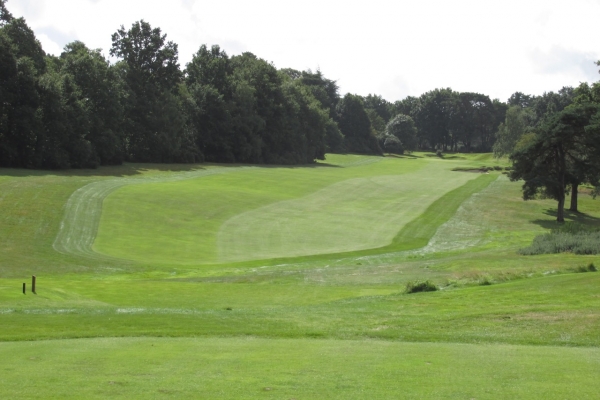 The opening tee shot on the New Course - and the most forgiving tee shot of the day!
Personally, I found there course to be quite difficult - I mean a really strong test… and that had nothing to do with rain and wind. That brings us to a little matter called "heather"… who is not a girl! Heather is not deep grass either. Heather is a seemingly innocuous plant, at least until your ball finds the many patches of the stuff that frames both sides of ALL of the fairways at Sunningdale. You see, heather, is not a grass at all (like most American golfers frequently reference incorrectly)… its more of a thick, leggy, bunchy plant. Hit a shot in the stuff, and your only play is a firm, acute, wide open wedge… and if successful, you'll advance about 80 yards at most. If unsuccessful, you simply try again until you win.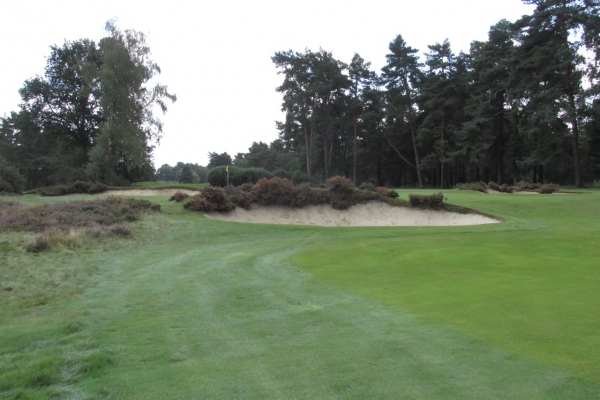 Every bunker was fitted with a "garden" of heather on the face and edges
So…. heather figured prominently in the course presentation… and given our playing abilities, perhaps too much. I some places, there was only about 60' of playable width between the patches of heather. Mind you, if the outlying areas were simply rough grass or wispy fescue… we could at least find and advance the ball in some fashion. With heather, you hope you can find it… and your options thereafter are completely unpredictable… but usually not all too successful.
Heather was all the talk in the bar following play…. and again one thing if referring to a cute bartender… but this was about a beautiful but extremely bothersome plant. It seemed a unanimous opinion of our 80 member group that the heather figured all too negatively on the New Course today… and really dampened the otherwise stylish design by Harry Colt. The heather truly negated playing options and heroic recoveries.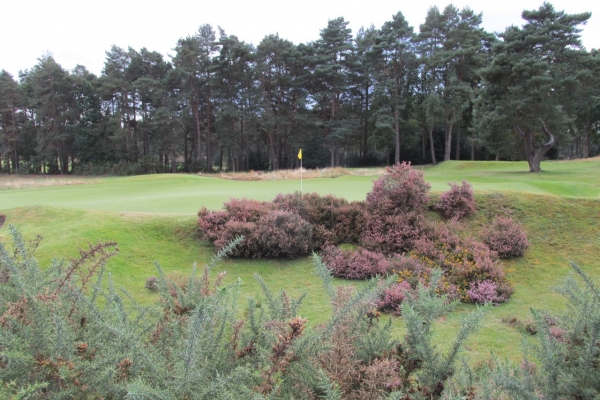 Heather… and gorse here next to the 16th green. Beautiful to look at; deadly to a golf ball.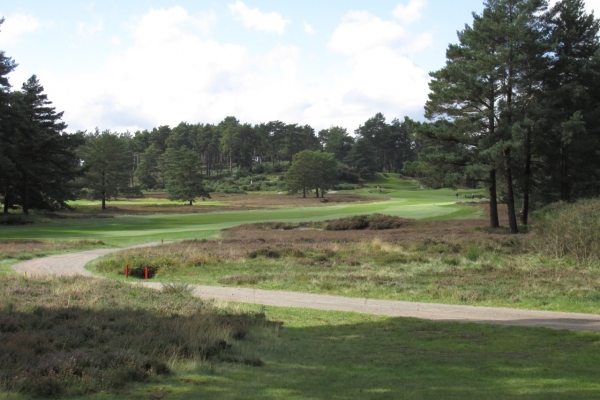 Nice angled tee shot on the par-five 6th… with sun!
The New Course, as much as I loved the routing and design, is just too much for most of us mere mortals. If missing a 60' fairway by 5 yards requires 2-3 shots to advance forward… I guess that is a bit much. Never was there a side to bail out to… never a place where relief could be enjoyed. The course required the utmost precision… which few of us possess. But I still loved the place… and I saw some really masterful, world class architecture out there.
We were treated to an amazing dinner in the clubhouse following golf - top shelf cuisine and wine and most heartfelt welcome by the members of Sunningdale.
A the end of the day our group voted the 12th hole as our overall favorite…which I wholheartedly endorse! The tee shot is angled to the left, framed by a single bunker on the outside right. A hillside of pines and heather in the distance. The approach is a mid iron, slightly uphill… again well framed with a deep bunker on the front right and supportive surrounds on the left and back. Great hole. Great fit. Masterful architecture by Colt.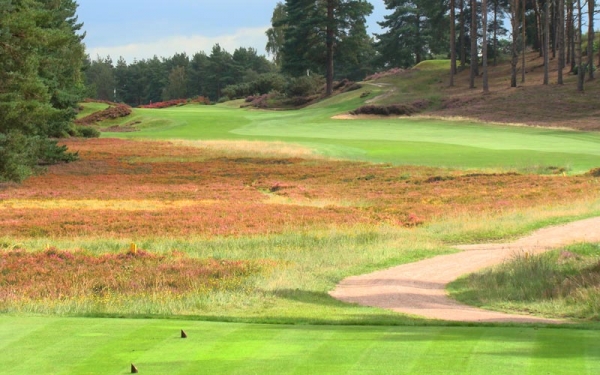 If you're visiting the Old World, don't miss a chance to visit Sunningdale… as pure a traditional old golf club as there is in the world.
Tomorrow, we're off to play Herbert Fowler's Red Course at The Berkshire - and we're expecting more rain!

Tags
A.W. Tillinghast , Architectural Study Tour , ASGCA , Bunkers , Classic Courses , Course Design , Design Elements , Donald Ross , Enjoyable Golf , European Courses , Golf & Travel , Golf and the Landscape , Golf Course Architecture , Golf Course Improvements , Golfing Destinations , H.S. Colt , Hazards in golf , Heather and gorse , Heathland Golf , Herbert Fowler , Huntercombe , James Braid , Links Golf , Renovation and Restoration , Royal Cinque Ports , Royal St. Georges , Short Par Fours , St. Enodoc , Strategic golf , Strategic Options , Sunningdale , Surrey , Swinley Forest , The Berkshire , Tom Dunn , Tom Simpson , Walton Heath , Width and golf , Willie Park, Jr. ,