From Sunningdale to Sylvania
---
Golf has been kind to the greater Toledo, Ohio area - a rich history of playing personalities, storied tournaments and grand courses. One thinks immediately of the Inverness Club, regularly regarded among America's top 50 courses and host to US Opens, PGA Championships, and a US Amateur, among others. The course was designed by one of the most hailed of his time, Scottish architect Donald Ross in 1903, and has received touches through the years from the likes of A.W. Tillinghast, George and Tom Fazio and Arthur Hills. Byron Nelson even had a stint as the head golf professional at Inverness.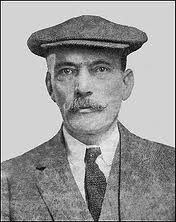 While Inverness was getting all the headlines, there were other fine clubs beginning to emerge around Toledo. In 1916, S.P. Germain, regarded as the "Father of Toledo Golf", came together with a small group of investors to found a new club. They chose a beautiful 160-acre site in nearby Sylvania. As the story goes, two members then traveled by train to Detroit in hopes of luring another fine golf course architect to Toledo to help assemble what would then be called, Sylvania Golf Club. Their man was Willie Park, Jr.
At that time, Park was revered as one of the most respected names in golf. Like most golf course architects of his era, he wore many hats. Not only was he one of the greatest golfers of his day, he was also a clubmaker, a greenkeeper, an author, inventor and an entrepreneur and businessman. Park hailed from Musselburgh, Scotland and won the British Open there in 1887 and 1889. Like his father , Willie Park, golf had become way of life. The senior Park won the British Open at Prestwick in 1860 and laid out his share of courses throughout the UK. Together they formed both playing and professional relationships with the likes of Willie Dunn and Old Tom Morris.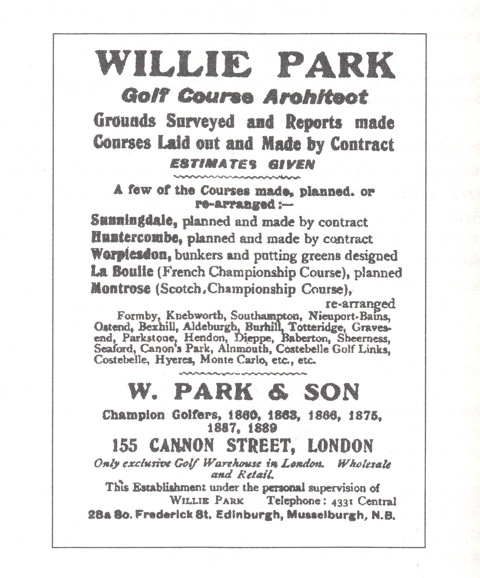 Park, Jr. came to the US first in 1895 to play exhibitions and to lay out a few courses. In 1916 he returned again to the US with his sole focus being golf course architecture. When the founders of Sylvania tracked Park down he was busy working on Red Run in Michigan. But a week later he was tromping through the fields and swamps in Sylvania. He opined that the land there was 'the finest piece of golf property he had seen in America' (which is what he apparently told all of his new clients!) and that he could build a very fine course there for around $50,000.
When he came to the US, his repute as an architect most certainly preceded him. Park was well known for having laid out lauded English course landmarks in Sunningdale and Huntercombe as well as Gullane and Western Gailes in Scotland. All remain very highly regarded courses today. The Old Course at Sunningdale (below) is perhaps the crown jewel of his architectural achievements, a heathland layout located just outside of London and always still among the Top 100 Courses in the World. Sunningdale, built originally in 1900, would receive some adjustments over time, including those by the hand of Harry Colt around 1910. Interestingly, Colt would also go on to build a fine career as a golf course architect, having studied Park's Sunningdale acutely as a frame of reference. Colt designed many classics, including Swinley Forest, St. George's Hill, Royal Lytham and St. Annes in England, Muirfield in Scotland and Royal Portrush and Royal Country Down in Ireland. Colt also designed Old Elm Club in Chicago – a classic layout where I continue to consult today.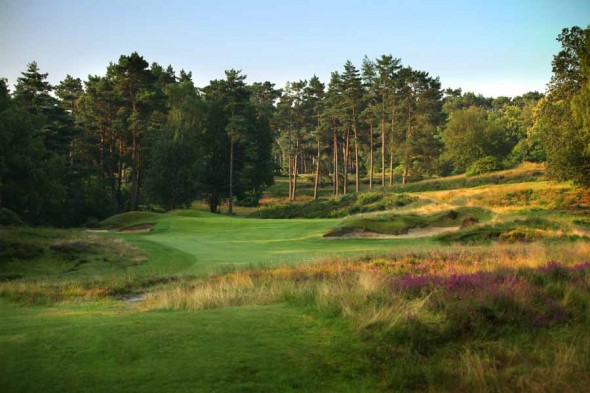 Among Park's notable achievements in the US include Farmington in Connecticut, Olympia Fields (North Cse.) in Chicago, Grove Park Inn in North Carolina, Chartiers CC in Pittsburgh and Maidstone on Long Island, which I had the pleasure of playing last October. See blog on Maidstone.
Sylvania Golf Club, though, would begin in 1917, constructed in two phases in 1918 and 1919. Park was hired to lay out the course and get the work going, which took about fifteen days. He then entrusted the balance of the work to be carried out by his construction foreman, David Kay. Park would stay busy in Toledo, and throughout the region. He is also credited with the work at Toledo Country Club and Defiance Country Club and a number of clubs in Michigan, including Battle Creek CC, Flint CC, Grand Rapids CC, Meadowbrook CC and Pine Lake CC.
Willie Park, Jr. is often referred to as "The Man Who Took Golf to the World". Not only a champion golfer, but also a world class architect and an all-around promoter of the game. Park, Jr. and Donald Ross are credited as being the first to actually make golf course architecture a full-time profession – Thank you gentlemen! Sir Guy Campbell referred to Park as the "doyen" of golf course architects, and setting the standards that all future architects would follow. He also spread his knowledge by being the first professional to write and publish books on the subject, including The Game of Golf, in 1896 and The Art of Putting (1920) both regarded as timeless classics today. He laid out over 160 courses in his career (over 40 in the US) and helped to popularize the game throughout North America and the UK.
Park had a tender touch on the landscape and this was exemplified throughout all of his efforts. He intended his holes to fit the ground without undue disturbance or contrivances – easy and economical to build and maintain. Park believed that golf should be settled on the putting green; translating to the subtleties on the surfaces he designed. He believed courses should be pleasurable to play, in promotion of the continued growth of the game…but with enough bite to keep the game sharp and provide sufficient challenge for competitions. Sylvania Country Club stands as a landmark example of Park's efforts…a real architectural gem with its intriguing routing over rolling terrain, greens perched atop hillocks and flowing fairway lines between the mature hardwoods. The site's innate features are utilized quite well as strategic design elements. Thankfully, the bones of the course are still apparent today…albeit a little rusted over. But, it's all classic Willie Park, Jr., and yet another great (though slightly less referenced) mark in the long lineage of Toledo golf history.
On May 6, 2013, Willie Park, Jr. will follow his father, Willie Park, Sr. into to the World Golf Hall of Fame. This year's induction class is rounded out with Colin Montgomerie, Ken Schofield, Ken Venturi and Fred Couples.
Tags
Architectural Study Tour , Classic Courses , Course Design , Donald Ross , Enjoyable Golf , European Courses , Golf Course Architecture , Golf in Toledo, Ohio , Golf on Long Island , Links Golf , Maidstone Club , North American Courses , Old Elm Club , Sunningdale , Sylvania Country Club , Tournament Golf , Willie Park, Jr. ,
---
Post a Comment