Chevy Chase Club
---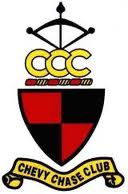 Chevy Chase, Maryland
Work completed in 1996
Description
The Chevy Chase Club is one of my favorite clubs in the US. Steeped in history, this club has long been a playground for Washington's elite. Remarkably though, it has the distinct feel of a true "family" club. What began in 1892 as a fox hunting retreat, the Chevy Chase Club formalized as a country club facility in 1910 when Donald Ross designed an 18-hole course on the former hunting land. The setting was once distant from the city, but is now landlocked in the urban framework of Bethesda – but you hardly get a clue of that when on the course due in part to the exceptional landscaping and buffering maintained by a full-time staff of horticulturists. The site also hosts a series of nature trails and some fantastic English gardens near the Clubhouse. Adirondack chairs are set behind the par three ninth hole in what is an exceptionally traditional environment. The Club even has a bowling alley and a hockey rink. Visitors can lay their heads at Bradley House, on site guest quarters that date into the late 1700's.
Though originally designed by Donald Ross, the course has been influenced by noted architects Colt and Alison (1924), Robert Trent Jones (1948) and Tom Clark in 1990. Arthur Hills was hired in the early '90's to again examine the course and to solve some of the irrigation storage issues that plagued the Club. The result was an effort by Arthur and I to restore the course, more in the style of Ross again, making it more cohesive. Squared tee boxes, refined green surfaces and restored bunkering were elemental to the effort. We also developed a plan for a storage lake near the back end of the property – a lake that would collect surface run-off and could be fed by a well. This would serve to reduce the need for purchasing expensive city water in order to irrigate the course. The placement of the pond necessitated reconfiguration of several holes, including the omission of the par-three 10th, but would also create dynamic, strategic and aesthetic elements on the course.
Today, the course suggests some reminders of what once was, but it has certainly evolved. The bunkering style is not quite right and could be thoughtfully recovered if so desired by the Club - and that would go a long way toward more completely restoring it's original character. Nonetheless, this golf course is a true classic in every sense... one that was love at first sight for me. The Club keeps a relatively low profile so it is not often experienced, but it is one of those Clubs you have to visit if invited.
Pedigree
Originally designed by Donald Ross in 1910
Renovation efforts by Colt/Alison in 1924, R.T. Jones in 1948 and Tom Clark in 1990
Course Website