Royal Poinciana Golf Club
---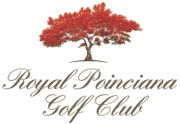 Cypress & Pines Courses
Naples, Florida
Renovations completed in 2004, 2005, 2008 & 2010
JDR completed the entire renovation and bold identity transofrmation of the Cypress Course in 2014 & 2016
Description
Named for one of the favorite specimen trees in Florida, Royal Poinciana is one of the finest private clubs in Southwest Florida and has been recognized by the Club Managers and Club Presidents as one of the top 200 private clubs in America. Royal Poinciana features two courses, The Pines and The Cypress. The Pines Course was first opened for play in 1969 and the Cypress one year later in 1970, both designed by David Wallace. Arthur Hills was commissioned to renovate the courses in 1995 and returned again to renovate the Cypress Course (mainly raise the grades to avoid high water effects), spanning the years 2004 and 2005.
My involvement began during the second phase of the Cypress Course project, overseeing the some of the detailed re-construction of the back nine holes. That effort involved raising many of the fairways and paths, installing drainage and rebuilding the tees. The primary objective then was to "lift up" the original design of the course without changing much of anything... do it all without touching the greens. The intent of this work was to improve the drainage of the course by effectively raising up playing areas that were adversly affected by the rising, local water table.
Our working relationship then grew stronger while working closely with club leadership to create plans for an improved Pines Course. The work on the Pines was completed in two phases, with extensive work executed in '08 and '10. Both courses required significant earthwork to raise the playing areas and improve drainage. Tees, greens and bunkers were all integral to the upgrades, along with practice areas and a more extensive, native "Old Florida" landscaping treatment.
In 2015, we initiated and completed the first phase of a complete overhaul to The Cypress Course, initially spurred on by a the desire to regrass and rebuild the aging greens. That directive opened up the opportunity to consider a fresh, new look for the course... mainly focusing on the development of a more distinctive image... greater identity and a completely different golf experience than The Pines Course. While The Cypress follows the same, original routing configuration and corridors, the course character is now completely "of it's own".
In 2016, we completed the reconstruction of the final eight holes on the Cypress Course offering a distinctively unique playing experience - completely varied from The Pines. The second phase work gives the Cypress Course great continuity and identity, with wide landing areas, broad and varied recoveries around the greens and enhanced visual framing on each hole through the use of sandy transitional areas and native vegetation.
Royal Poinciana is one of the more unique private facilities in South Florida... mainly in that it has protected its simple image as a "purely golf" facility. Unlike many of the neighboring clubs, RP is not part of a residential community - there are no homes bordering the fairways and no roads to cross. The golf experience at RP is purely traditional; without distraction.
Pedigree
Platinum Club designation as voted by the Club Leaders Forum
Among the Top 200 Private Clubs in the US by Club Leaders Forum
Certified Audubon Cooperative Sanctuary
Course Website