Newport National Golf Club
---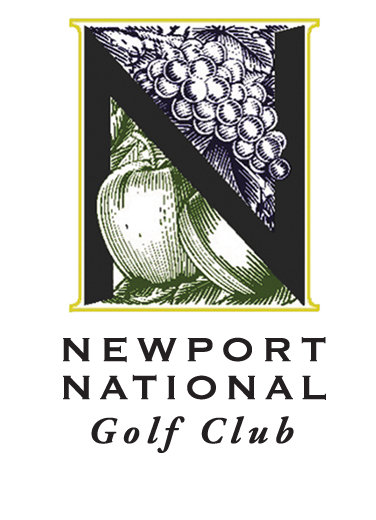 orchard course
Middletown, Rhode Island
Opened: 2002
Improvements on-going with JDR
Description
Now one of New England's finest public access golf facilities, Newport National started out as a 200-acre landscape nursery. The planning process seemed to take on a life of its own, taking years to complete. It seemed that plans were being churned out by the dozens as the land assemblage evolved and the design was refined.
Ultimately Arthur and I worked together in arranging a diverse collection of holes that would embody the site, incorporating the various plots of landscape materials and the stunning views of the Sakonnet Passage, Atlantic Ocean and Narragansett Bay. Though not the planned goal, the course would evolve to take on almost a links-like appearance.
Holes #3 and 4 are unique in that they are consecutive par-3's, playing in opposite directions. #3 is set against a massive grouping of old, Japanese pieris – an ornamental shrub that when flowering in the spring takes on the look of blooming gorse from the British Isles. Today, Newport National remains the #1 public access course in Rhode Island and favorite of golfers throughout New England.
Like so many projects during my career, you often make terrific friends with people... they can become very enduring relationships. Those who were involved at Newport National are among those that I have grown rather close to. Today, we're seperated by many miles, but maintain close connections and certainly fond memories of our work in Newport.
Pedigree
Ranked Best Public Course in New England by New England Golf Monthly in '09, '10, '11, '12, '13, '14, '15 and '16
Ranked #1 "Best Courses You Can Play" by Golfweek
Ranked #4 overall course in Rhode Island by Golf Digest
Ranked #1 public access course in Rhode Island by Golf Digest
Ranked in top twenty public courses in the US by Golf Digest
Ranked Top 10 Links-Style Course in the US by PGA.com, 2011
Host to the 2009 Rhode Island Open
Host of Adams Cup Intercollegiate NCAA Championship
Best Course You Can Play in Rhode Island by Golf Digest, Golf Magazine, Golfweek and New England Golf Monthly
Best Conditioned Golf Course by Northeast Golf Magazine
course website
http://www.newportnational.com/
"When it comes down to it, only projects that have everyone working together can yield great results. Drew created a productive synergy between the owner, developer, contractor, and superintendent on our project. He created this by sharing ideas, listening to all feedback, and incorporating what worked for our specific budget and property layout into the overall design."

- Scott Roche, Golf Course Superintendent Newport National Golf Club, Rhode Island
"Drew's architectural style will have you believing Newport National has been where it lays for a hundred years. All I know is this: Whenever I see the names A.W. Tillinghast or Donald Ross in the field beside, "course designer" on a scorecard, I instantly know that's a course I have to play and, no matter the score, the day is going to be an absolute delight. Now, based on my experiences at Newport National, whenever I see a course with the name Drew Rogers attached to it... give me the first available tee time, please!."

- T.J. Auclair, PGA.com Interactive Producer
"Drew Rogers possesses an eye for creativity, practicality and the great lineage of the game that results in golf courses that meet the needs of their calling with distinction and beauty. I have witnessed Drew taking the blank canvas of a piece of land and creating upon it a masterpiece that will provide for years of enjoyment to golfers of all ability levels."

- Matthew E. Adams, PGA Tour Network & New York Times Best Selling Author
"Drew is really a talented guy. He sees things in the field really well, and did (Newport National Golf Club) for a number nobody could believe. Drew is a guy I would recommend and would use again."

- Todd Arterburn, CEO The Rainmaker Group