Busy in the Bluegrass
---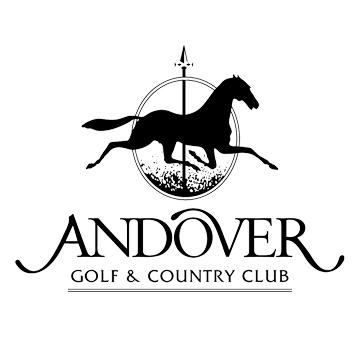 3450 Todds Road
Lexington, Ky 40509
(859) 263-3710
News Release
FOR IMMEDIATE RELEASE
August 7, 2013
FOR MORE INFORMATION CONTACT:
Bob Swezey
859-263-3710
bswezey@kempersports.com
ANDOVER GOLF AND COUNTRY CLUB TO RENOVATE GOLF COURSE
Lexington Private Country Club celebrating 25th anniversary
LEXINGTON, Ky.—Established in 1989, Andover Golf and Country Club will celebrate its 25th anniversary in 2014. To welcome this milestone, the board of directors hired award winning golf course architect, Drew Rogers to develop a plan for the renovation of the golf course. Rogers, a University of Kentucky graduate, is a former associate of the world acclaimed golf course architect Arthur Hills. Based on Rogers' expertise, Andover Golf and Country Club will focus on bunkers, drainage and slight design modifications to the golf course to elevate course conditions and overall experience.
"It is essential to preserve the basic design intent while enhancing what is an already excellent golf course and I'm proud that the Board of directors at Andover has selected me to help renovate their course," said Rogers. The $380,000 renovation project will take place in two phases over the next 18 months.
In 2012, the club hired KemperSports to manage its facility. "KemperSports has a proven record of excellence in operations in addition to support structures we needed for the finance and construction aspects of the club," said President of Andover Golf and Country Club, Ken Hill, "Our board of directors is confident that the strategies we developed for the future will make Andover 'best in class' in Kentucky." Andover has enjoyed dramatic success in membership sales over the past two years by gaining more than 150 new memberships. This growth plan was essential to the club's mission, and has now positioned the club to embark upon increased programming and a new membership drive promotion. This will allow residents of Lexington to seek preferred options through the end of 2013.
In addition to the course improvements, the club has made significant enhancements to the clubhouse in anticipation of the golf course project and growth of the membership. "Over the past two years, we made a commitment to extend our reach of excellence within all areas of the club; making it one of the best private club values in Lexington," said club Treasurer, Louis Vettraino.
"Our Board has been extremely proactive in ensuring that our members are fully aware of the vision for Andover's future, and fulfilling opportunities to stabilize operations, expand membership options, and flourish for another 25 years," said PGA General Manager, Bob Swezey, "We truly believe this project will exceed the original expectations of the board, our membership and the region's golf market." For more information, contact Swezey at (859)263-3710 or bswezey@kempersports.com
-###-
About Andover Golf & Country Club
Andover Golf and Country Club is an award winning private equity country club located in Lexington, KY. Amenities include: a championship golf course, practice facilities, aquatic/tennis complex, banquet facilities, Grill and fully stocked Golf Shop. Andover Golf and Country Club welcomes special events such as, weddings, outings and events from the market. The club offers a wide range of memberships designed to accommodate a variety of interests for families.
About Drew Rogers
Rogers, formally partners with renowned golf course architects, Arthur Hills and Steve Forrest, opened his own firm in 2010. A member of American Society of Golf Course Architects and a graduate of The University of Kentucky, Rogers has constructed various courses that led him to be named, "Golf's New Breed of Architects," by Golf Inc. Magazine in 2003. Rogers other accolades include: Oitavos Dunes, Portugal; "Top 100 Courses in the World" and the "50 Greatest Courses of the Last 50 Years" by Golf Digest, renovations at The Club at Olde Stone in Bowling Green, KY - "Top 10 New Private Courses in the US" by Golf Digest in 2007 and "Top 100 Modern Courses in the US" by Golfweek in 2010.
About KemperSports
KemperSports, based in Northbrook, Ill builds, owns and manages golf courses, resorts, athletic clubs and lodging venues across the U.S., Caribbean and Central America. The company's award-winning portfolio includes nationally-ranked courses and tournament venues such as: Bandon Dunes Golf Resort, named the No. 1 Golf Resort in North America by Golf Digest and GOLF magazine, The Glen Club, Desert Willow Golf Resort, Harbor Shores, site of the 2012 and 2014 Senior PGA Championship presented by KitchenAid, and Chambers Bay, host of the 2010 U.S. Amateur and the 2015 U.S. Open.